Woo! Party, party, party! – I know who I'm going as, do you?
The rules for the cosplay competition have been newly updated. We are currently in the process of amending the last section of the rules, regarding RIFs (Real Imitation Firearms) so just keep an eye out there!
To surmise; the rules are pretty much the exact same as last year's cosplay rules. I've added a few things about weapon-props and their usage at the con to keep everyone safe and informed.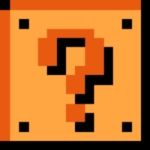 Also, this year, I feel that it is appropriate that I should participate in the festivities so I'll be cosplaying… thing is… who I'm going as is a closely guarded secret, known not even to other members of the committee! Since this is going to be the first time I'll be properly cosplaying ever, how about we try and convince the rest of those 'badass Brocon committee people' to do so too?
We'd also love to hear from you guys too! Who are you going as? Are you going to buy a cosplay especially for BroCon 2013 or are you going to make one for life? Tell us all on our Brocon Facebook page!!
Oh! Please feel free to take a guess as to who or what I will be cosplaying as, and for those of you doubters out there; I already have the cosplay!
See you guys tomorrow with updates on Artist Alley and more!
Pauline Kenneally
BroCon 2013 A&M Officer
screenings@ulbrocon.com